Some say the 4th Dimension is "Time" and time is, after all, what we as triathletes, runners, and cyclists are constantly chasing. The central, core philosophy of 4th Dimension Fitness is to develop your entire body to function optimally. This involves not only the body but the mind and the spirit as well.
Whether you are looking to lose a little weight, increase the effectiveness of your workout or compete in triathlon, 4th Dimension Fitness will help you get there. We design a program specifically for you. You want the best fitness program and we at 4th Dimension Fitness look forward to creating it for you.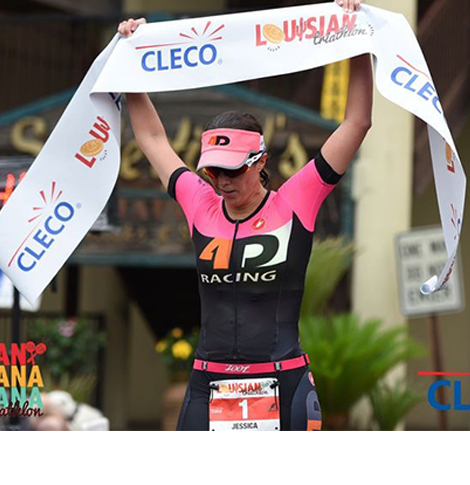 Triathlon
Running
Cycling
Weight Loss & Sports Nutrition
Strength & Conditioning
Performance Testing & Analysis
featured

4D athlete
CHRIS ZUMBECK
Chris likes to work, train, and spend time with his family. He thoroughly enjoys riding in St. Francisville and eating 3 Dominos pizzas before he races.
He was introduced to triathlon from a friend in 2011 and did his first sprint then. He did his first half at river roux in 2013 and started training with 4D in 2014 for Ironman Lake Placid.
He got his slot to 70.3 worlds in October, so he signed up for that.
Congratulations Chris! 🎉
Read More
"I came from a running background and had very limited cycling experience when I started training with Coach Will.  He has transformed my swimming, cycling, and running along with my mind set towards training and racing.  COVID forced many of my major races to be rescheduled within weeks of each other.  He never doubted he would have me ready to race.  With his coaching and encouragement, I successfully completed 70.3 Memphis and Ironman Texas followed by a personal best at the NYC Marathon three weeks later.  I crossed every finish line feeling strong, happy and most of all injury free.  I look forward to many more successfully racing seasons under his training and guidance."
MISTIE KIGER
"I hired Will in July with the goal of running sub 4 hours at the St. Jude Marathon in Memphis.  I completed the race in 3:41. This was over 1 hour faster compared to my training by myself for the same race in 2018. Thanks, Will!"
PHILLIP GRIFFIN
"Will is the best coach with whom I've worked in 16 years of competitive endurance sports. His expertise in sports psychology, physiology, and training methods paired with a desire to keep learning and improving has paid massive dividends for me. I have left every conversation with Will more knowledgeable and confident in his direction."
BRYAN MUTELL
Category: Members-Only
Check out these stretching exercises recommended by Coach Will to improve your flexibility, reduce pain and increase your overall health!
Read more
Category: Tips
Performance metrics can be confusing and often people become too fixated on a single metric. Data is powerful but can also have its downfalls. As athletes we need to
Read more